Your kitchen is the heart of your home!
The kitchen is rightfully the living, beating heart of everyday life: it is the epicenter of a home and the place where the party certainly ends up. Blending exclusive design with superb finishes, our finest quality kitchens strike the perfect balance between form and function. Pairing this with all the on-trend touches, the possibilities are endless.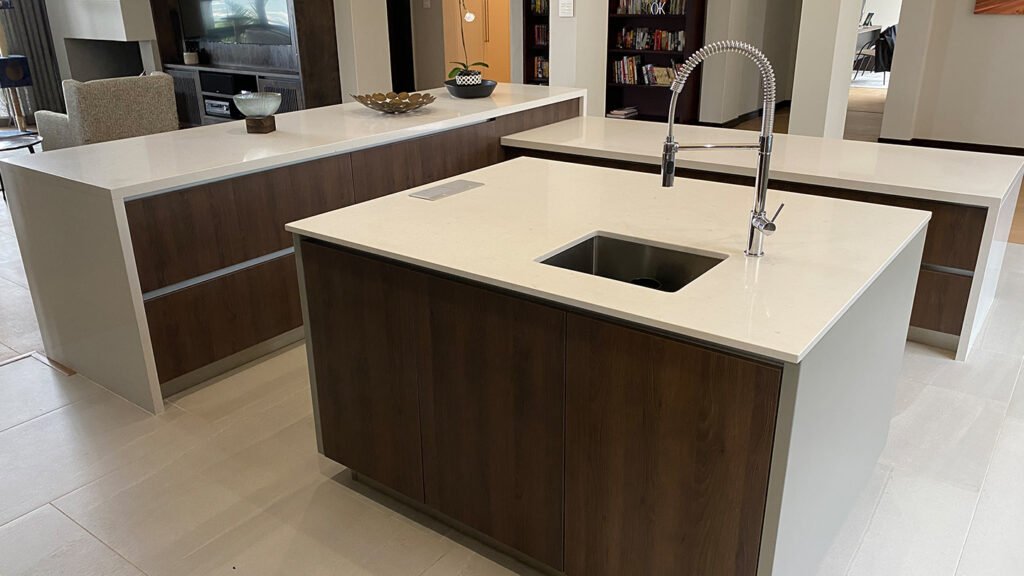 Bathroom designs with distinctiveness and convenience
A bathroom is always a special room. It is a place of retreat, an oasis of well-being, and very personal space. We supply high-quality bathroom furniture that has been inspired by the current trends in interior design. Whether it's a warm wood look, high-quality slate, modern concrete, or high gloss and matt surfaces: we offer aesthetically pleasing designs that can be individually combined to suit any requirements. So you can really enjoy the time you spend in your bathroom.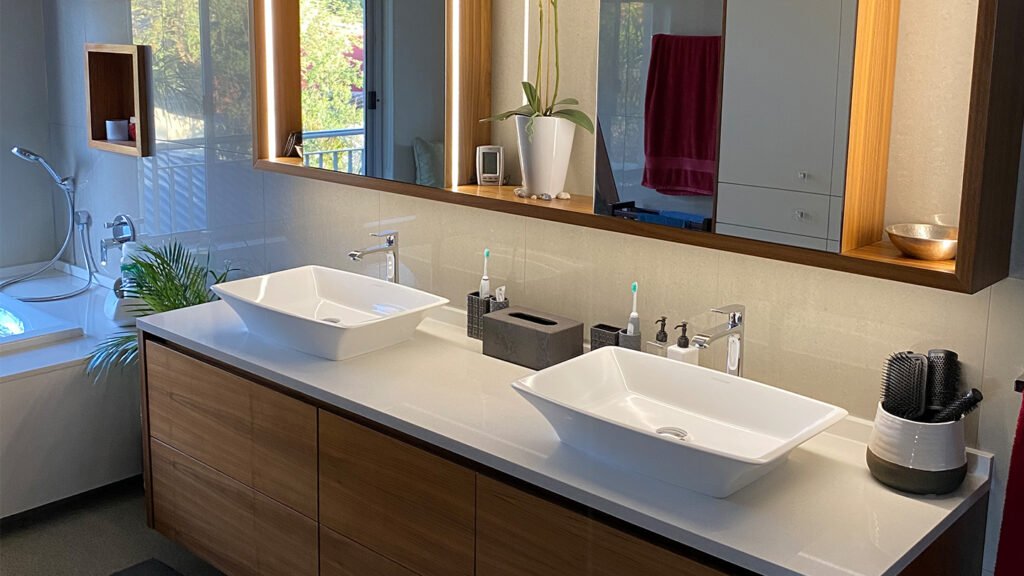 Your bedroom is your sanctuary!
Designing a bedroom as a place of rest, an escape or a haven from the outside is a constant source of inspiration! Our custom beds and furniture are all key pieces to creating beautifully spaces.
Promoting optimal storage space and organization, our functional walk-in wardrobes or build-in cupboards offer a luxurious place to hang, fold and display outfits and accessories.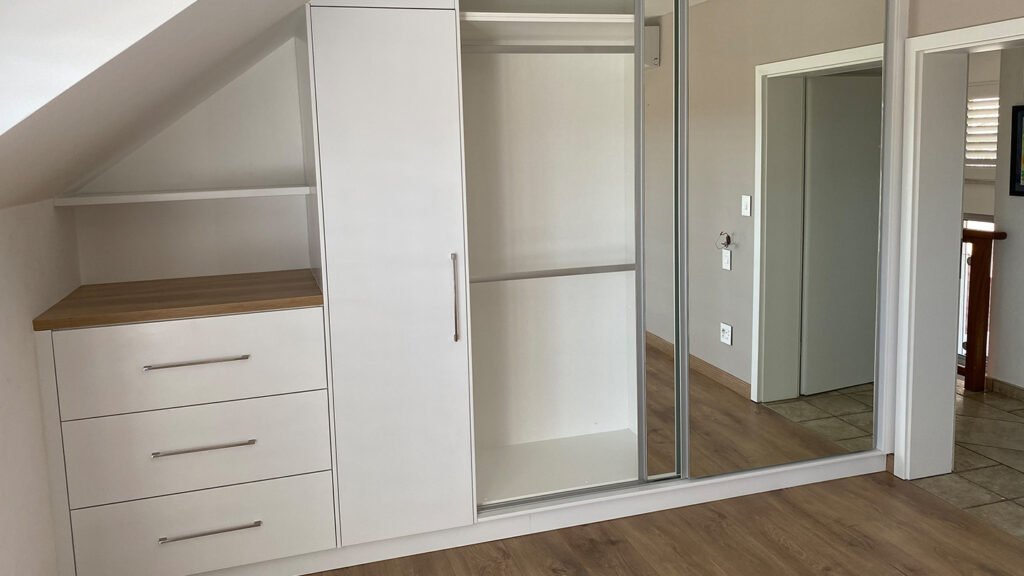 Ideas for dream living spaces
The open concept design of adjacent kitchen, dining and living areas is spot on trend. Our dining room and lounge furniture and cabinetry are exclusively designed with elegant comfort and modern style in mind. Dining tables, sideboards and entertainment units are crafted from the finest materials, while contemporary architectural features and innovative storage solutions are combined into the perfect look.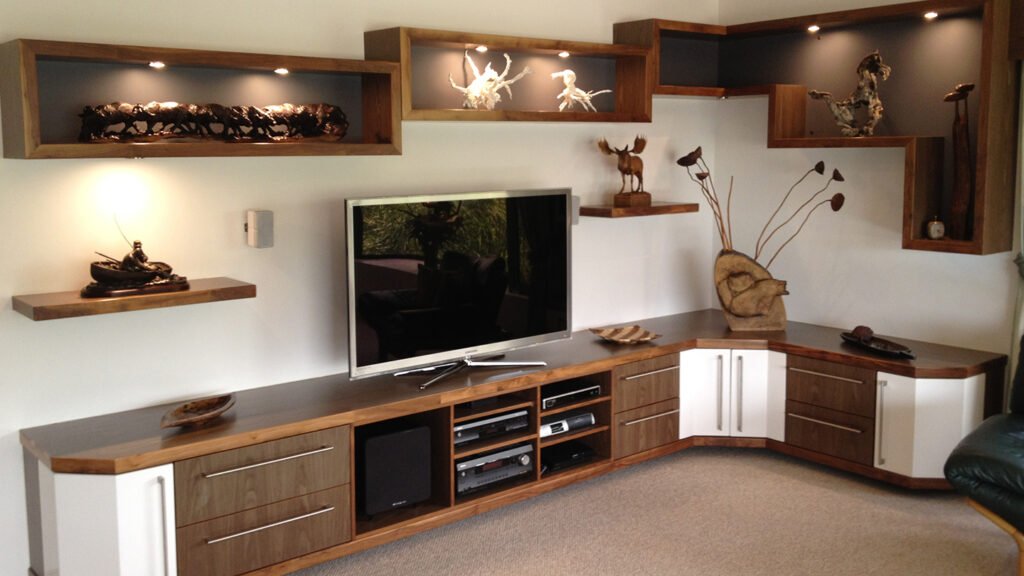 Enhance your working environment
Open to the rest of a home or tucked away to ensure privacy, a work or study space holds its identity: whether it depicts simplicity with the barest of furnishings of just a desk and chair or a multi-dimensional space with multiple elements and layered materiality, we aim to create the perfect symbiotic relationship.
Our luxury design combines the pleasure of going out with the convenience of staying in!
We aim to create loose furniture units and entertainment areas with savvy design, keeping in
mind, the accessories you need and the elements required bringing it to life.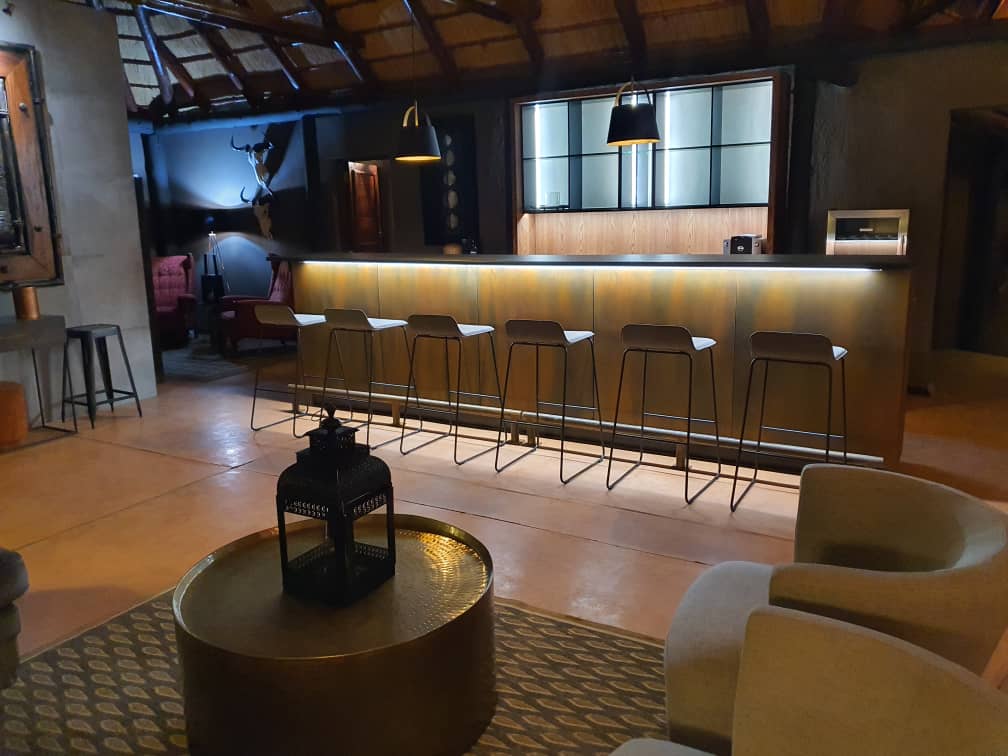 The entrance door is a house's business card!
The entrance door makes your home unique – the joinery detail provides a glimpse of the personality of your home. It's those small design details that will make your home feel tailor made just for you.
Display your products in style
Whether you need a complete shop refit or just minor internal improvements, Windhoek Joinery Works can design, manufacture and install. From contemporary modular cabinets to bespoke reception counters: we will bring your brand to life.

doors from professionals for professionals